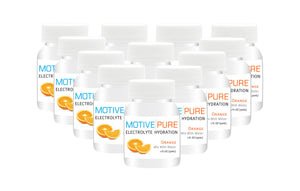 1 oz Mini · Orange 12-Pack
Sale price Price $24.00 Regular price
The 1 oz. Mini is designed for portability and on-the-go hydration. 
Mix 1 oz. Mini with 16 oz. of water for lightly flavored, healthy electrolyte hydration.

Contains the following electrolytes: sodium, potassium, magnesium, and calcium.

Natural fruit flavors. Naturally sweetened with Stevia.

Zero Sugar. Zero Calories. Zero Dyes. Zero Caffeine. Zero Gluten. 

Each box contains twelve 1 oz. Mini Bottles. 
Also available in Pink Lemonade, Lemon-Lime, Grape and Berry.